Welcome, Mr. Sziksai!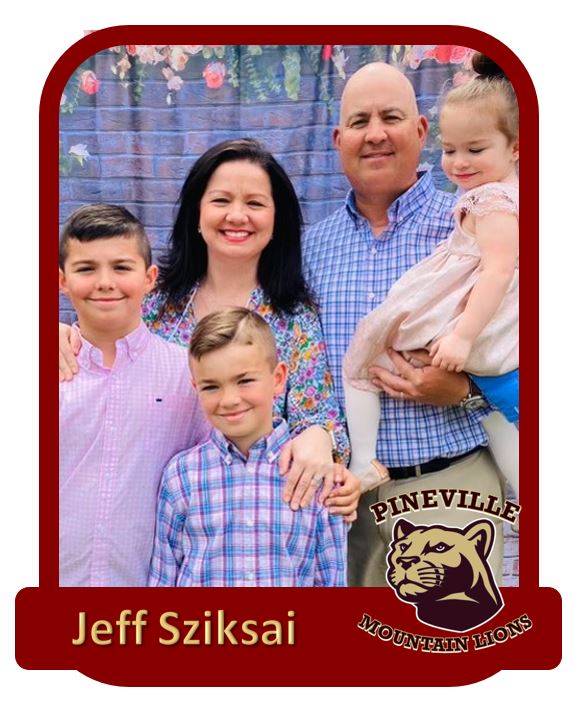 ---
Pineville Independent welcomes Mr. Jeff Sziksai as the new high school physical education teacher.
Mr. Sziksai has spent the past two years at Cumberland Gap High School where he served as the Athletic Director, Graduation Coach, and PE teacher. Prior to Cumberland Gap, Sziksai was the head baseball coach at Lincoln Memorial University for 17 seasons (2003-2020) where he led the Railsplitters to three SAC Championships and four NCAA Regional appearances. Prior to LMU, Coach Sziksai was an assistant baseball coach at Old Dominion University and a graduate assistant coach at Western Carolina University, his alma mater. In 21 years of coaching collegiately, Sziksai was named Coach of the Year four times and sent 28 players into professional baseball, including CY Young Award Winner Justin Verlander.
Sziksai played college baseball at Western Carolina University and was drafted by the N.Y. Yankees in the 22nd round of the 1998 MLB Draft. Sziksai holds a Bachelor's degree from Western Carolina University, a Masters of Physical Education from Western Carolina University, and a Masters of Teaching from Tusculum University.
Sziksai has lived in Middlesboro for the last 20 years and is married to former Michele Napier of Pineville, Kentucky. They have three children: Mason (11), Madox (9), and Madleyn (3).
Welcome to the Mountain Lion family, Mr. Sziksai!