Welcome, Mr. Gilly!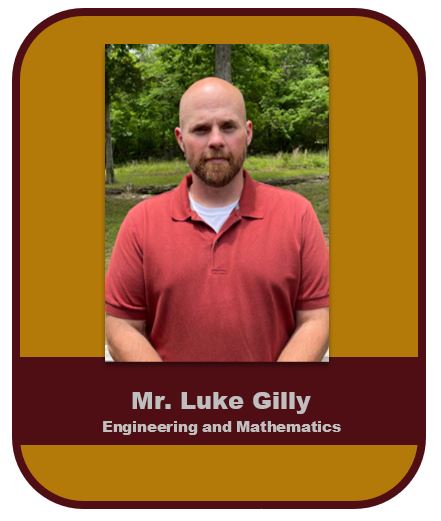 ---
We are excited to announce our new mathematics and engineering teacher, Mr. Luke Gilly!
Mr. Gilly comes to Pineville with 17 years of teaching experience, with the last six years of experience being in mathematics and engineering. Mr. Gilly is looking forward to getting started at Pineville, offering engineering to our high school Mountain Lions. He is excited to create new opportunities for our students as Pineville enters a new era.
Mr. Gilly received his Bachelor Degree from Emory & Henry Collge and his Master Degree from Lincoln Memorial University. In addition to being a teacher, he is also the youth director at Covenant United Methodist Church. Mr. Gilly is married (Lauren) and has two children.
Welcome to the Pineville Family, Mr. Gilly!