Dual Credit Courses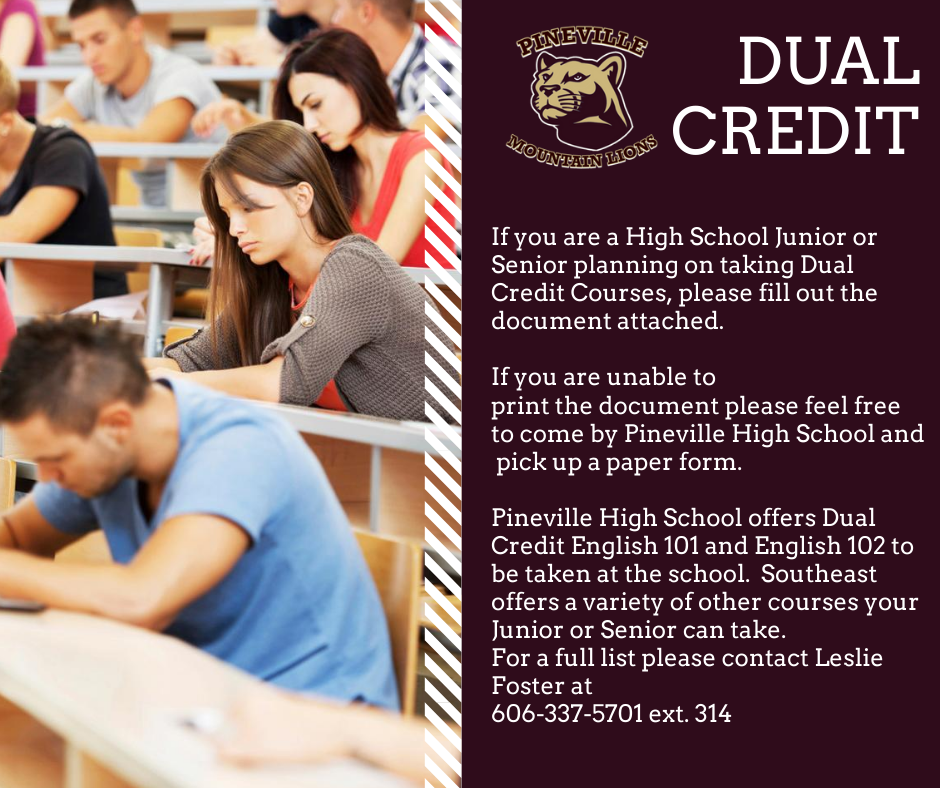 ---
If you are a High School Junior or Senior planning on taking Dual Credit Courses, please fill out the document attached.
If you are unable to print the document please feel free to come by Pineville High School and pick up a paper form.
Pineville High School offers Dual Credit English 101 and English 102 to be taken at the school. Southeast offers a variety of other courses your Junior or Senior can take.
For a full list please contact Leslie Foster at
606-337-5701 ext. 314